HUGE SAVINGS ON SONODYNE B-STOCK MONITORS
Posted on Wed 06 November 2013 in Computer Music
If you're on the lookout for a pair of professional active studio monitors and want to get the best possible quality for your money then you should definitely consider our range of b-stock Sonodyne monitors. We've got SM50Aks for just £449 per pair (usually £699) and SM200Aks for just £699 for a pair (usually £1270).
All come with a 1 year warranty and for these significantly reduced prices, offer the best quality monitoring solutions in their ranges. Don't believe us? Come along to our Bournemouth pro-music superstore and ask to demo a pair in our specially designed monitor auditioning room. We think that you'll be blown away!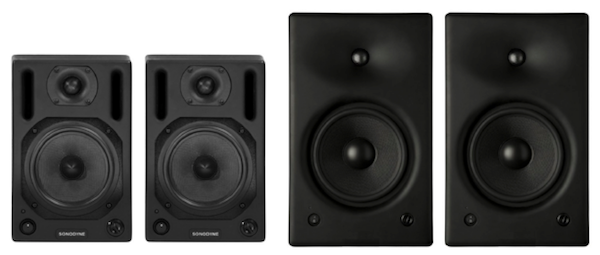 Sonodyne monitors are renowned for their clarity and are extensively used across the world, most notably as the monitor of choice in the Indian film industry.
Please note that we have limited stock of Sonodyne b-stock monitors and these prices are only available while stocks last.
For more information on our range of Sonodyne b-stock monitors, please click the links below, give us a call on 01202 597180 or e-mail shop@absolutemusic.co.uk.
Sonodyne SM50Ak Monitors (B-Stock) (Pair) - More Info/Buy