AVID ANNOUNCE PRO TOOLS 11
Posted on Mon 08 April 2013 in Computer Music

Huge news for all Pro Tools (and potential Pro Tools users)... Avid have just announced version 11! Pro Tools 11 is set to feature a brand new, ultra-efficient audio engine; 64-bit performance; plus a whole bunch of new features that help you concentrate on the job at hand. In fact, Pro Tools 11 gives you exponentially more processing power than Pro Tools 10 without having to change any of your hardware! Now that's impressive! You will also be able to edit HD videos directly within the Pro Tools 11 timeline if this is your bag!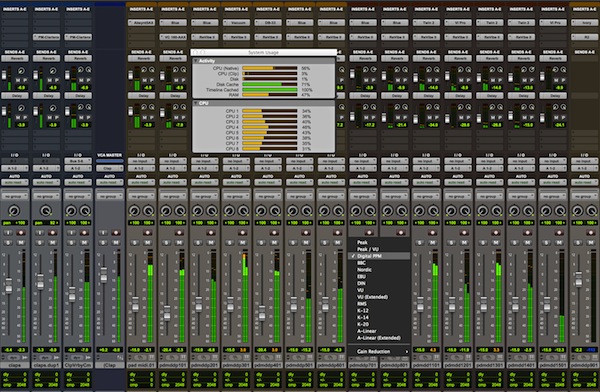 ](https://www.absolutemusic.co.uk/avid-pro-tools-11-audio-production-software-with-dvds.html)
As well as the fact that you will be able to run significantly more plug-ins and effects than before, one of our favourite features of the new Pro Tools 11 software is the offline bounce feature, which allows you to bounce your mixes up to 150 times faster than before! As an example, you will be able to bounce down a 1 hour session in approximately 45 seconds! Now that's fast!
Pro Tools HD|11 will also provide new metering options, allowing you to be sure that you're creating the best mix possible, as well as allowing you to control multiple HD sessions with one Satellite Link.
Pro Tools 11 is due to be released towards the end of May 2013, but the great news is that anyone purchasing, upgrading or crossgrading to Pro Tools 10 on or after April 7 2013 will receive a complimentary Pro Tools 11 upgrade as soon as it becomes available.
HUGE SAVINGS TO BE MADE
With this in mind, if you want to save big, there is still time to bag Pro Tools 10 (with free upgrade to Pro Tools 11) and an Mbox interface for just £391.99! Pro Tools 11 is set to cost around £550 so this represents a HUGE saving... if you're quick! Click here for more information on this deal.
For more information on Pro Tools 11, click the link below or give us a call on 01202 597180. You can also click here to visit the official Avid site and register for live Q&A sessions, in-depth walkthroughs and more.
Avid Pro Tools 11 - More Info/Buy
View Our Range Of Pro Tools 11 Products (Upgrades, Crossgrades, Education, HD, etc.)
<p style="text-align: center;">



***If you're interested in buying and you have seen it cheaper elsewhere, please call us or use our

As well as receiving our first rate customer service you can also claim money off your next purchase with our loyalty points scheme and receive a 3 year warranty if you sign up to our FREE VIP Club (click here for more infomation). Many of our items also come out on a FREE next-day delivery service to mainland UK customers, so you won't be left waiting!
Also, if you want to keep up with all our latest offers, competitions, news and videos, why not follow us on Facebook and Twitter?