ABLETON LIVE 9.1 BETA
Posted on Tue 17 September 2013 in Computer Music
Ableton have announced that they are currently in the process of beta testing a 9.1 update, which will (at last) allow you to split the software across two screens (e.g. keep the mixer open on one screen and the arrange window open on another). This will allow you to view more of your project at once and cut down on the need to switch between different windows/views, so it's all geared towards improving your workflow.
To ensure that this new update is stable, Ableton are inviting current Suite, Live, Intro and Lite users to help beta-test it before its official release. CLICK HERE for more information.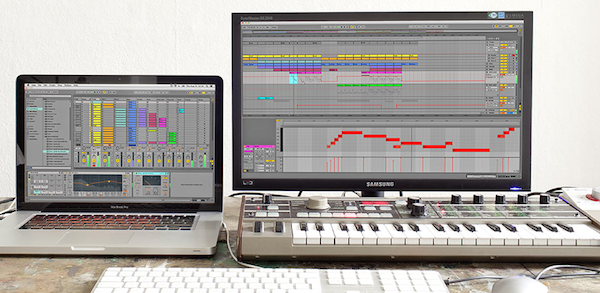 For more information on any Ableton software, please click the link below, give us a call on 01202 597180 or e-mail shop@absolutemusic.co.uk.
CLICK HERE to view our range of Ableton products and bundles