SE ELECTRONICS - MEET THE X1 FAMILY
Posted on Mon 21 July 2014 in Computer Music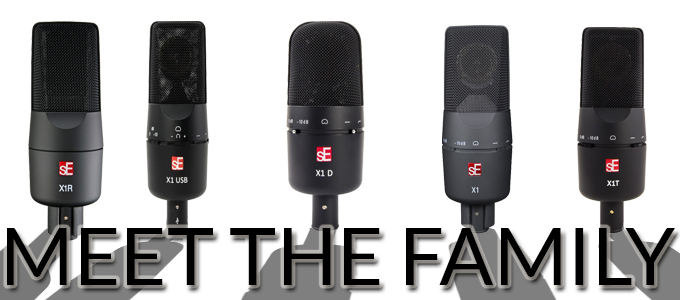 S.E Electronics X1 series have a microphone carefully designed to suit any of your recording needs. From a USB mic which is ideal for podcasts and easy recording, to a full warm sounding tube mic for tracking down vocals and spoken word. The models are as follows:

Great for Vocals and spoken word.

A good all rounder condenser mic. Great for recording acoustic guitars.

Dedicated kick drum mic. Does what it says on the tin.

This USB mic is ideal for recording ideas and podcasts without the hassle of dragging around an interface.

Get that classic ribbon sound with this sE X1R mic.
For more information on the sE Electronics X1 Mics, click the pics above, give us a call on 01202 597180 or e-mail shop@absolutemusic.co.uk.