NOVATION Audiohub 2x4 Interface Bundles
Posted on Sun 02 November 2014 in Computer Music
With the arrival of the new Audiohub 2x4 interface, Novation have now covered all of the bases when it comes to computer music hardware. The Audiohub 2x4 offers two inputs, four outputs, and a built-in 3-port USB hub. Latency is kept to an absolute minimum, and the 24-bit / 96kHz spec makes it a high performing interface within its price range. Ideal for DJs as well as for studio and live playback use, the Audiohub 2x4 is at home in any computer music setup.
The latest generation of DAWs (Digital Audio Workstations) such as Ableton Live and FL Studio are combining the music production and performance processes to create a whole new experience for artists and producers.  One company that has embraced this new way of making and performing music is British synthesiser company, Novation, who have been at the forefront of electronic music since releasing the MM10 midi keyboard and Bass Station analogue synthesiser 22 years ago.  Now they are bringing modern music software to life with their latest range of compact, high quality controllers.. the Launch Studio.  This range includes Launchpads, Launchkeys and Launch Controls, which integrate seamlessly, allowing you to build your ideal control surface for your studio or live setup and take control of everything, all at the same time, unleashing your true creativity.  Today the final piece of the puzzle has landed.. Novation Audiohub 2x4, a high quality audio interface with Focusrite converters for pristine sound quality, super loud outputs and rock solid construction for live use, three USB inputs to connect your preferred combination of midi controllers and an analogue line input for capturing audio into your computer or incorporating an analogue sound source such as a sampler or decks into your performance.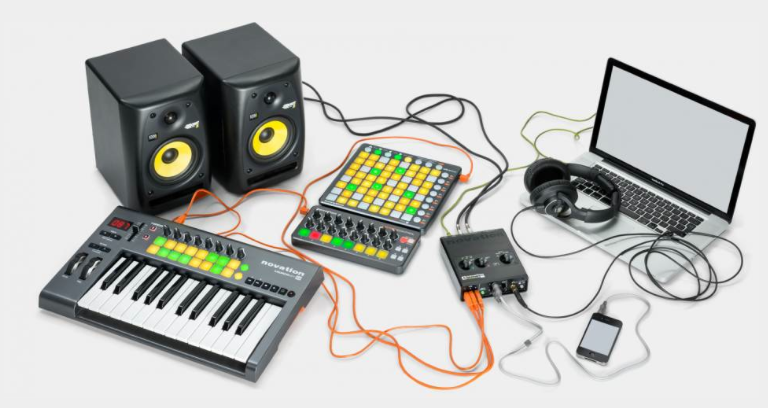 BUY ANY LAUNCH PRODUCT OR AUDIOHUB 2x4 AND WIN MORE GEAR
The Novation Audiohub 2x4 is available now, either on its own or as part of a controller bundle, so if you are in the market for a versatile audio interface, then be sure to check out the new kid on the block from Novation. Additionally, if you buy any Launch product from Absolute Music (Launchpad,  Launch Control or Launchkey) up until the end of November, we will automatically enter you into a draw for a chance to win another Novation Launch product of your choice or the new Novation Audiohub 2x4.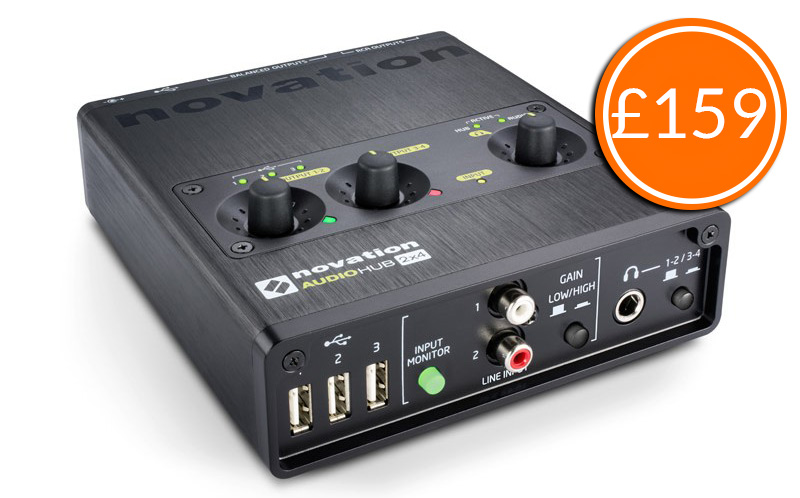 All Launch products and Audiohub will work straight out of the box with all major DAWS, ensuring you won't get bogged down with the technology and can get on with making sweet music!  They also all come with a free suite of software including Ableton Live Lite, Novation Bass Station soft synth and over 1GB of loops and samples from renowned producers Loopmasters.


](https://www.absolutemusic.co.uk/novation-launchkey-61-and-audiohub-2x4-bundle.html)



FOR MORE INFORMATION CLICK ON THE LINKS BELOW OR GIVE US A CALL ON 01202 597180 OR E-MAIL SHOP\@ABSOLUTEMUSIC.CO.UK.