NOVATION ANNOUNCE THE LAUNCHPAD S CONTROL PACK
Posted on Thu 06 March 2014 in Computer Music
Novation announced the brand new Launchpad S Control Pack this week. This pack is the perfect match for all you Ableton Live users. Pack includes: Launchpad S (of course), Launch Control, Ableton Live Lite 9, 1GB of loops and sounds and two custom designed cases.
http://www.youtube.com/watch?v=5CP-ofxZcLU
Simultaneously control your mixer, instruments, and effects with Launch Control. As you move from studio to stage, the cases keep Launchpad S and Launch Control safe and secure in transit.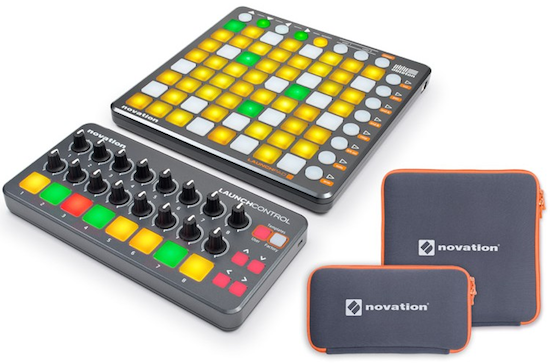 For more information on the new Launchpad S Control Pack, click the links below, give us a call on 01202 597180 or e-mail shop@absolutemusic.co.uk.
Launchpad S Control Pack - More Info/Buy 
Feel free to pop into the store to demo one for yourself.