Apogee announce Ensemble Thunderbolt audio interface
Posted on Tue 07 October 2014 in Computer Music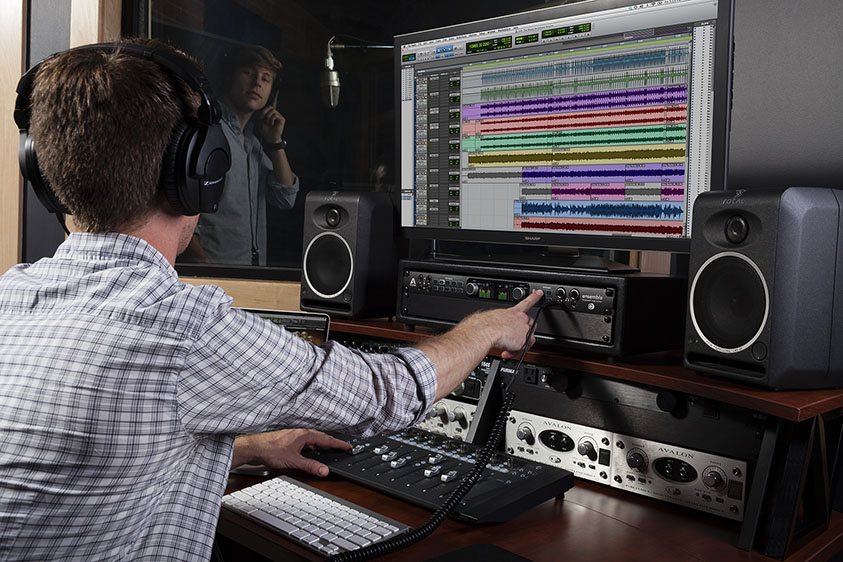 Apogee has announced its new Ensemble Thunderbolt audio interface for Mac, featuring 30x34 I/O and the best of Apogee's most recent innovations.
With eight award-winning preamps, the new Ensemble picks up nicely from where the original left off. It features dual guitar IO for amping and re-amping, meaning you can get the take first and the tone second. It features an intuitive user interface based on the Duet and Quartet models, with dedicated headphone outputs and a built-in talkback mic on the front panel.
http://www.youtube.com/watch?v=PdhmapvdnYM&feature=youtu.be
Thunderbolt connectivity allows the Ensemble to offer the lowest latency of any audio interface available at just 1.1ms. Apogee is known for its great preamps, and the company has included insert connectivity on the first two inputs to allow you to insert external hardware in between the preamp and AD converter.

Apogee Ensemble is compatible with any Thunderbolt-equipped Mac running OSX 10.9.3 or greater, and works with Logic, Pro Tools, Ableton Live and any other Core-Audio DAW. It'll be available later this year at a price of £1,999.00.