Mark Tremonti PRS Signature Amplifier Head - Now In Stock
Posted on Wed 13 March 2019 in Amplifiers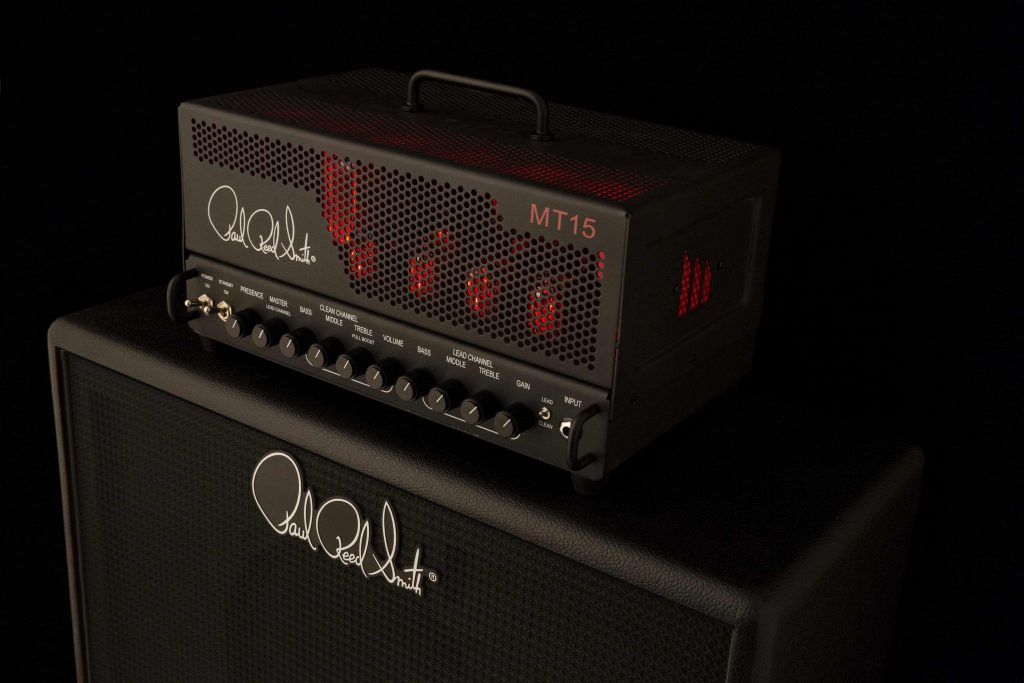 We have finally have stock of the popular Mark Tremonti signature amp, the MT15.
Dreamed up by Mr Paul Reed Smith and Mark Tremonti of Alter Bridge fame, it is an amp designed for the hard rockers and metalheads the world over. Although this amp does appreciates that although we may prefer the heavier side of music we may not prefer the heavy side of amplifier design.
Housed in the ever popular lunchbox style enclosure the amplifier boasts quite a lineup of valves. Inside you will find 6x ECC83 to deliver 5 gain stages of overdrive on the lead channel and a sparkling clean channel (with an optional push pull gain boost for crunchier sounds) that will suit many style of playing. Using two big bottles like the 6L6s in the power stage allows for a bigger bottom end thump that smaller valves just cannot do convincingly at volume. These are also known for their high end articulation as well as a higher clean headroom.
In typical modern amp style it features a two way rocker switch around the back that switches from 7 watts to 15 watts depending on what your playing situation is.
Match it up with the PRS Tremonti 1x12" Vintage 30 loaded cabinet and you have a formidable little amp that is ready to rock stages but not try to put you in hospital.
Of course if your needs demand it you can hook up a 4x12" and get your roadies to sort the heavy lifting for you.
Somewhat unique to this amp is it's coloured LEDs that glow red or blue depending on whether the drive or clean channels are selected. This does look very good on darkened stages.
All in all PRS and Mr Tremonti have produced a well rounded little amp that really punches above it's price tag. If you tend to lean toward the heavier side of guitar playing and are in the market for a new guitar amp you will be extremely hard pushed to find something that offers the same quality and array of tones, while simultaneously being relatively light, affordable, and good looking. This may very well be PRS' most popular amp and for very good reason.
Now in stock and ready to rock.